A colorful world based on a comic book, meet Shakes & Fidget
If you're looking for a game with a dose of humor, combined with simplicity and lightness, you're out of the! Such a title was presented to us by the studio "Playa Games GmbH". Fairy-tale graphics and free-to-play – that's what saves this production from other browser games, which are in abundance. "Mace to bicker" in hand and towards adventure!
Have you ever seen a smiling orc?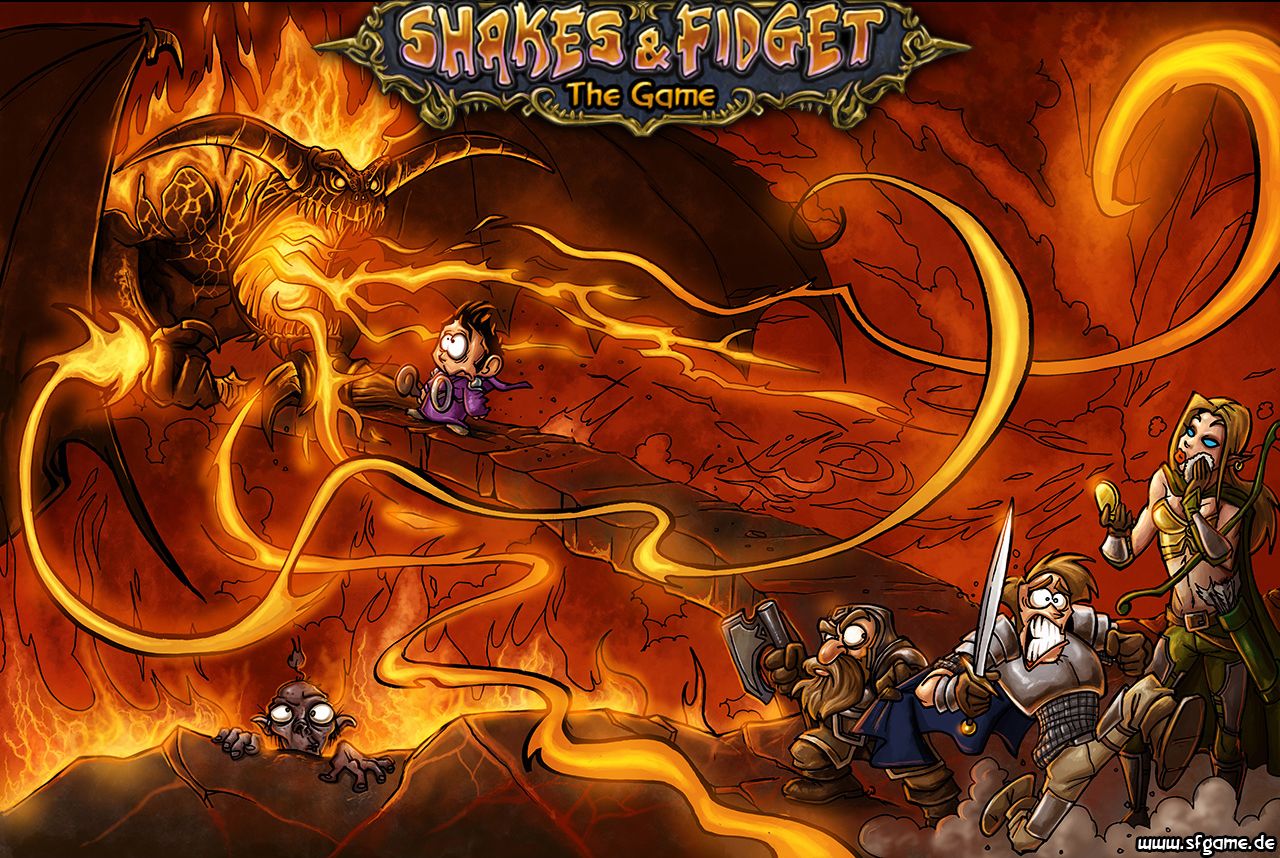 If not, then here is your opportunity. "Monstrously hare" – Among other things, such opponents will come to fight non-stop. The game's main virtue – humor, the authors serve us an extensive and enjoyable character development system, which is the crown jewel of the game. At the beginning of the game we decide which race we want to play, choose is sizable – From an elf or demon, to an orc or gnome. A more important decision, however, will be to choose our character's profession, we have three options: warrior, scout and mage. Having created unique avatar, (which always takes me the most time) we will be thrown into a fairy tale world of adventure.
Many may wonder, "What is this game all about?" The main objective is to develop the character by completing amusingly described tasks given by funny characters. The game has a simple time system that determines the duration of task completion. Once you feel strong enough, you can test yourself in PVP fights against players worldwide. Additionally, you can send characters to work and earn in-game currency to purchase weapons and armor from a store with a vast selection, including items like "tin helmets with a crank of unsystematized power" or "covers from the speculum's junk."
Pig in the Lease: Pig is one of five mounts available to lease, providing shortened travel time, especially in later stages of the game. Character development unlocks access to dungeons where you face absurd opponents such as "ruthless robbers" or "monstrously sinister hares." However, there is a lot of randomness in the game, and you do not have many choices apart from professions and features. The game includes a micropayment system, but it only speeds up certain elements and does not feel necessary. The game is constantly updated, and a mobile version is available for convenience. With up to 32 servers available, Shakes & Fidget is a popular MMO game that I recommend for its free access, humor, and enjoyable gameplay.